Please see Password Best Practices here: https://uptakedigital.zendesk.com/hc/en-us/articles/115000836993-Passwords-Best-Practice-How-to-pick-and-manage-secure-passwords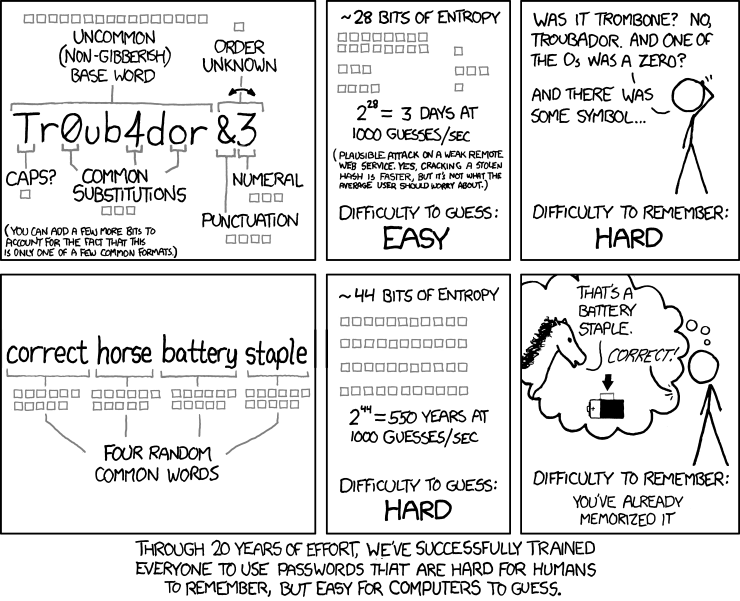 Our Perspective
Good passwords are one of the easiest ways for you increase your IT security significantly. In the past, IT has successfully trained people to pick really bad passwords because of limitations they had on their side. Nowadays we have the ability to have longer passwords and new technologies like MFA and 2FA have changed our world completely.
Today we have excellent guidelines on how passwords should be picked and managed, and we also have some tools that can help you pick better passwords for your online services and password protected documents.
Websites for Inspiration
Do not use passwords generated on websites as your password. Use them as ideas, or generate multiple passwords and stitch them together. 
Link: https://www.fourmilab.ch/javascrypt/pass_phrase.html
Link: http://www.egansoft.com/password/index.php